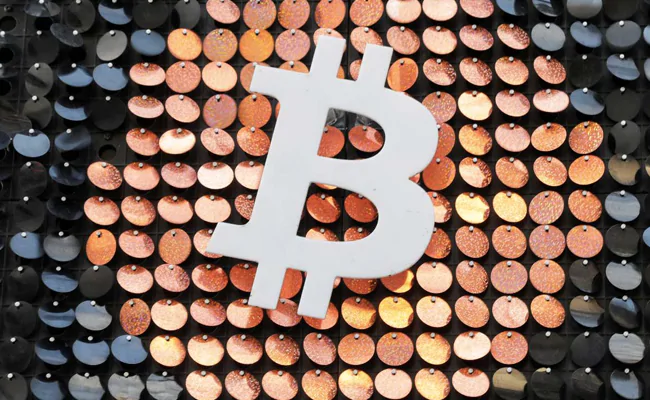 [ad_1]

Bitcoin Vs Dollar: Achieving a historic milestone, cryptocurrency bitcoin hit an all-time high record, breaching the $50,000 mark on Tuesday, February 16, continuing its broader bull run after Elon Musk's electric vehicle company Tesla Inc announced a $1.5 billion investment in the world's most famous cryptocurrency. Bitcoin hit an all-time high record of $50,602, amid its dizzying rally mostly fuelled by big investors who are beginning to take digital assets seriously. The digital currency has gained almost 72 per cent this year and Tesla's investment has proved to be a big stride towards mainstream acceptance for the cryptocurrency.
Bitcoin Achieves Historic $50,000 Mark In Dizzying Rally: All You Need To Know
Bitcoin zoomed past the $50,000 mark on Tuesday, February 16, creating a historic milestone, amid its dizzying rally fuelled by indications that the world's most famous cryptocurrency is gaining wider acceptance amongst mainstream investors. Bitcoin hit a new high of $ 50,602, and was last up 5.33 per cent at $50,514 against the US dollar. (Also Read: Bitcoin Powers Towards $50,000 As Elon Musk's Tesla Takes It Mainstream )

Billionaire Elon Musk's company Tesla invested an aggregate of $1.5 billion in bitcoin under the changed policy and said that it would accept the currency as payment for cars. Tesla's move was the latest in a string of large investments that have vaulted bitcoin to soaring prices, as US firms and traditional money managers have started taking the asset seriously. (Also Read: Bitcoin Shoots Higher To $48,216 In Dizzying Rally After Tesla's Investment:10 Points )

After Tesla's announcement, the digital currency's giant leap on February 8, was its largest daily rise in over three years. Bitcoin has witnessed a broader bull run since October 2020, ever since US-based online payment company Paypal allowed customers to use bitcoin on its network. Mastercard is preparing to do likewise, which may bring both opportunity and risk.

On February 11, bitcoin gained over eight per cent to achieve an all-time high of $48,481 against the American currency after the Bank of NY Mellon announced that it had formed a new unit to help clients hold, transfer and issue digital assets. The new unit at BNY Mellon known as the Digital Assets unit is expected to roll out the offerings later this year, according to reports. (Also Read: Bitcoin Surges To All-Time High Of $48,481 After BNY Mellon Welcomes Digital Currency )

Smaller cryptocurrency ethereum also edged 1.1 per cent higher, just shy of its record high price of $1,874.98. Earlier, Tesla's move of investing in bitcoin and its announcement of allowing it as a mode of payment, resulted in heavy trading among cryptocurrencies and caused exchanges such as Coinbase, Gemini, as well as Binance to face technical issues. 

Amid the COVID-19 pandemic, bitcoin has surged exponentially over the past year due to greater enthusiasm from investors, as they see its as a hedge against inflation and are attracted to its tendency for quick gains. On February 15, the total market value of all cryptocurrencies surged above $1.5 trillion for the first time ever, after rising above $1 trillion, last month. ((Also Read: Cryptocurrency Market Cap Touches $1 Trillion: All You Need To Know )

Bitcoin has almost quadrupled in value, ever since entering four-digits for the first time in the year 2013. In 2017, it went from $1,000 to around $20,000. The year 2020 proved to be both volatile, and positive for bitcoin as it witnessed a meteoric rise since March 2020. Paypal's development also powered bitcoin bull's stint last year. (Also Read: From $2,000 To $20,000 In 3 Years And Counting: All You Need To Know About Bitcoin's Rally )

The world's largest cryptocurrency is still not recognised as legal by many central banks due to its volatile nature. JP Morgan said last month that bitcoin emerged as a rival to gold and could trade as high as $146,000 if it becomes established as a safe-haven asset. It could mark a new dawn for the digital currency after years as a play for speculators and retail punters.

Bitcoin the equivalent of cash, but in electronic form. It is held in virtual wallets with unique keys. It is powered by its users with no central authority or middlemen. They are created, traded, and distributed through a decentralized ledger system known as a blockchain. (Also Read: Bitcoin's Rally In The Afterglow Of Tesla's Investment )

"Governments are now working towards developing their own digital currency or Central Bank Digital Currency while trying concrete an ecosystem to enable a digital economy.  It is another positive development in the overall evolution of digital assets, leading many to perceive these developments as a step towards bringing digital currencies joining the mainstream economy.," said Sumit Gupta, CEO, and Co-Founder, CoinDCX.
[ad_2]

Source link